Successful ASEAN Advocacy Week in Indonesia!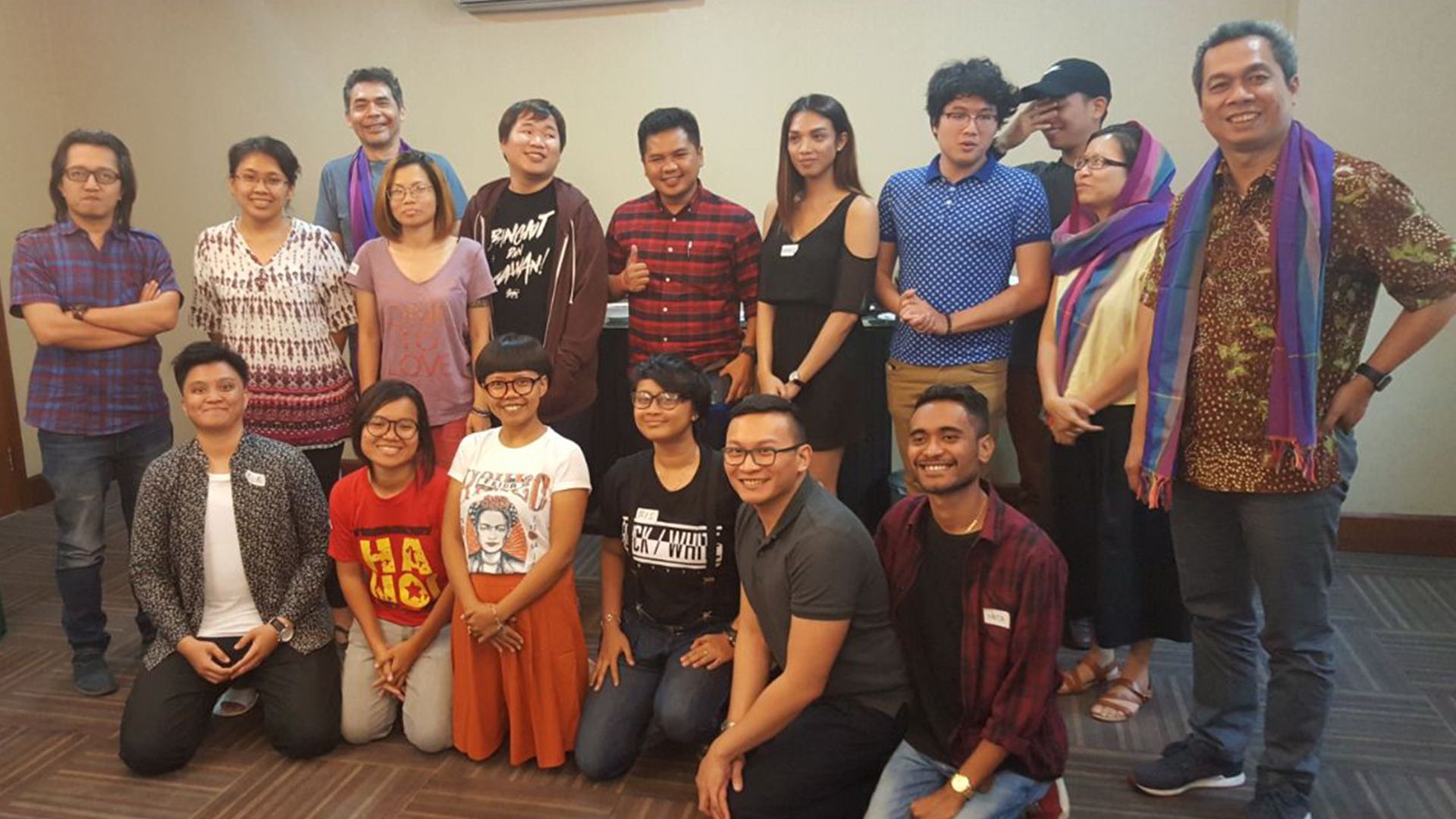 From 16-19 April 2018, ASEAN SOGIE Caucus together with Arus Pelangi and Human Rights Working Group organized the second year of the ASEAN Advocacy Week in Jakarta City, Indonesia. The objective was to gather LGBTIQ activists from across Southeast Asia to discuss emerging issues in advocacy across the region and to engage with both media practitioners and diplomats on how to best address these new challenges. The ASEAN Advocacy Week aimed to enhance activists' capacities to do advocacy work around issues of sexual orientation, gender identity and expression, and sex characteristics (SOGIESC).
A highlight of the this year's advocacy week was a diplomatic briefing with representatives of countries who are members of the Equal Rights Coalition. We thank the Embassy of Sweden and the Canadian Mission to ASEAN for co-organizing the said diplomatic briefing.
May we all remain encouraged, to always be strong, and to not stop the fight.
Rainbow solidarity always in our hearts! You are not alone!