Launching of "The Road to Acceptance" Documentary in Timor-Leste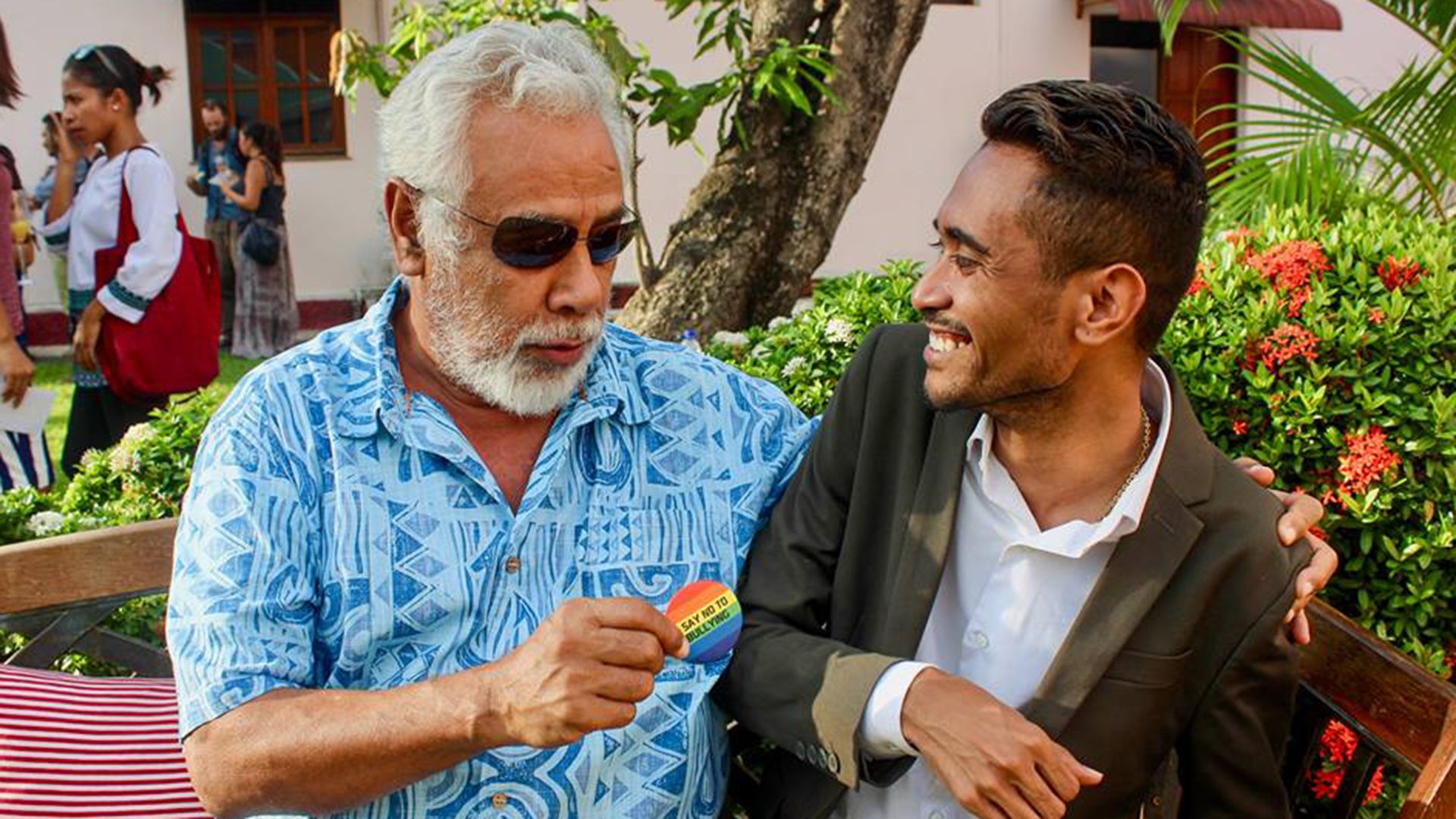 We at ASEAN SOGIE Caucus send all our love to Hatutan Youth and all our friends and colleagues in Timor-Leste for the successful launch of their documentary family acceptance of LGBTI persons last 5 April 2018.
Entitled "The Road to Acceptance", the 15 minutes-long video features inspiring stories of renowned LGBTI people in Timor-Leste and talks about the struggle the community faces in the country. The idea to make the video came last year after Natalino Guterres, Hatutan Youth Coordinator, attended a regional workshop to promote family acceptance of LGBTIQ persons in Manila organized by ASEAN SOGIE Caucus and ICS Vietnam.
"We have seen so many videos out there, which we wanted to use for our advocacy, but they are all in English and our families wouldn't understand." Natalino Ornai Guterres of Hatutan Youth, who helped spearhead the project, explains. "It is time we make our own video. We hope that in the long run it will be able to spark a movement of its own, composed of parents, siblings, and friends who are supportive of their LGBTI children, brothers and sisters, which is something we don't see here."
Ryan Silverio, Regional Coordinator of ASEAN SOGIE Caucus, shares his best wishes: "We hope that through this video we can reach out to families and communities and inspire them that acceptance is possible, and that LGBTIQ persons are integral part of communities."
You can see the video on YouTube through the following link: https://www.youtube.com/watch?v=SD3WFThW8NA.
You can also show your support by liking Hatutan Youth on Facebook here: https://www.facebook.com/pg/HatutanYouth.