Building a Rainbow in Timor-Leste: Initial Insights and Ways Forward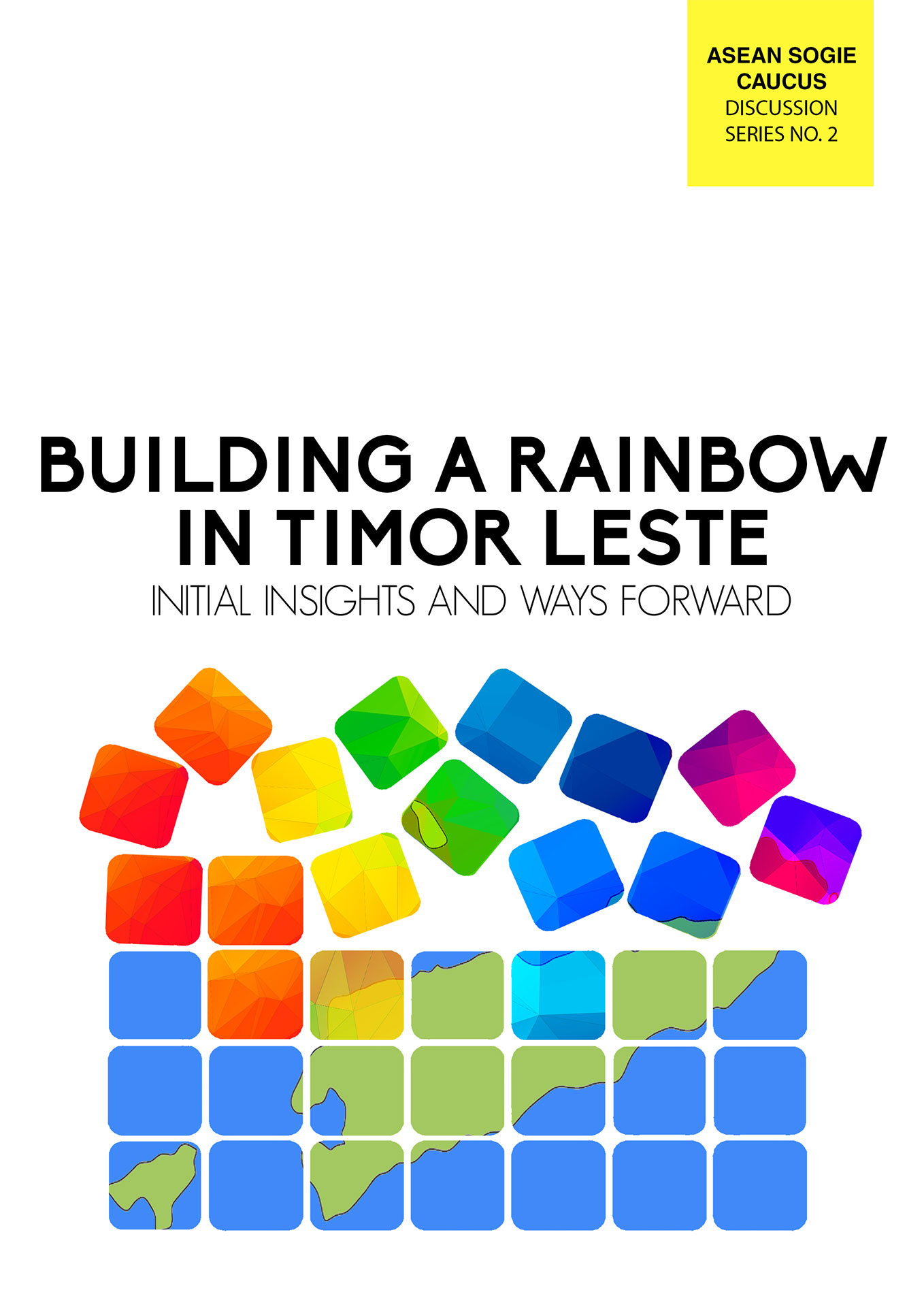 ASEAN SOGIE Caucus is happy to announce the publication of "Building a Rainbow in Timor-Leste: Initial Insights and Ways Forward", which tackles briefly some of the social, political, and legal challenges facing Timorese LGBTIQ people today.
In August 2016, during the ASEAN Civil Society Conference / ASEAN Peopleís Forum in Dili, ASEAN SOGIE Caucus (ASC) engaged for the first time with people from Timor-Lesteís lesbian, gay, bisexual, transgender, intersex, and queer (LGBTIQ) community. In collaboration with ISEAN HIVOS Program (IHP) and the Coalition of Diversity and Action (CODIVA), ASC organized ìRainbow Solidarity: Strengthening Ties Among LGBTIQ Activists in ASEANî, where activists talked about what it was like to be LGBTIQ in their countries. During the activity, ASC committed to support LGBTIQ activism in Timor-Leste, affirming the countryís emerging role for LGBTIQ advocacy in Southeast Asia. As part of this commitment, this discussion paper was produce to highlight the key issues shared with us by activists, and identify ways forward for advocacy in Timor-Leste.
Among the challenges identified were the lack of advocacy work addressing the issues of lesbian and bisexual women and transgender men, the limitations on advocacy posed by HIV/AIDS-specific program funding, the integration of LGBTIQ issues into the political agenda, and the continuing issues concerning the documentation and redress of human rights violations of LGBTIQ people in the country.
This paper is the second in the ASEAN SOGIE Caucus Discussion Series, published quarterly to tackle thematic issues in LGBTIQ advocacy in Southeast Asia. It was created to encourage more substantive discussions on some of the key issues faced by our network of LGBTIQ advocates and human rights defenders. They are meant as jump-off points for conversations, and are always open for evaluation. As such, your feedback would be greatly appreciated.
[The first paper in the series, "Bata at Bahaghari: Experiences of LGBT Children in the Philippines", can be accessed throught the following link: Bata at Bahaghari]