2021 Annual Report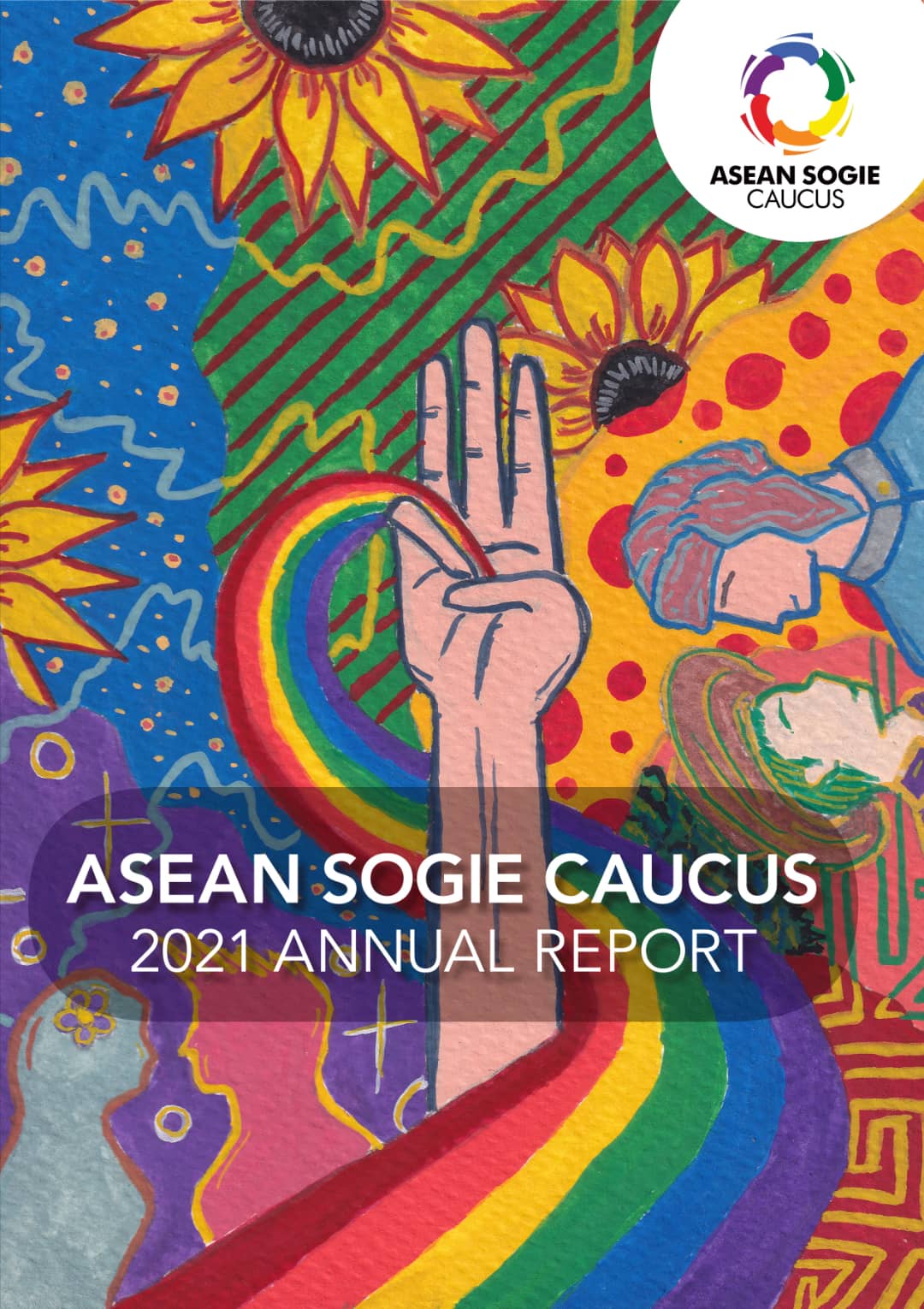 ASEAN SOGIE Caucus is extremely pleased to share our 2021 Annual Report. The report provides a summaries of the ASC's collective actions undertook in 2021 to advance the promotion of the protection of the human rights of LGBTQIA+ persons in Southeast Asia. It includes our program in addressing COVID-19 challenges, the celebration of queer activism and the appreciation of queer solidarity movement.
The COVID-19 Pandemic still impacted 2021 as it did the previous year. While some countries have relaxed mobility restrictions, still, the experiences of LGBTIQ persons in the region is almost the same as the year before. Most of ASC's works were still conducted online, and our partners have, in a way, adjusted to this 'New Normal'. It is evident that the response that ASC started the year before is far from over.
Collaboration and support in between civil society and organisation has showed that we can build back better from the COVID-19 pandemic.
It is important for ASC to enjoin local communities to take their rightful spaces in the regional space. Queering ASEAN remains to be a continuous, albeit arduous process that ASC believes is essential for a truly empowered and truly participative LGBTQIA+ engagement.
There is always hope.
Together, we are moving forward, no matter what.
We are thankful for the people who have made invaluable contribution. We thank our members organisations, networks, donors, partners and to all of LGBTQIA+ communities who fight along together for justice and human rights.
In 🏳‍🌈 Solidarity.