Statement on Brunei's move to fully implement the Sharia penal code that seeks to whip and stone LGBTIQ persons to death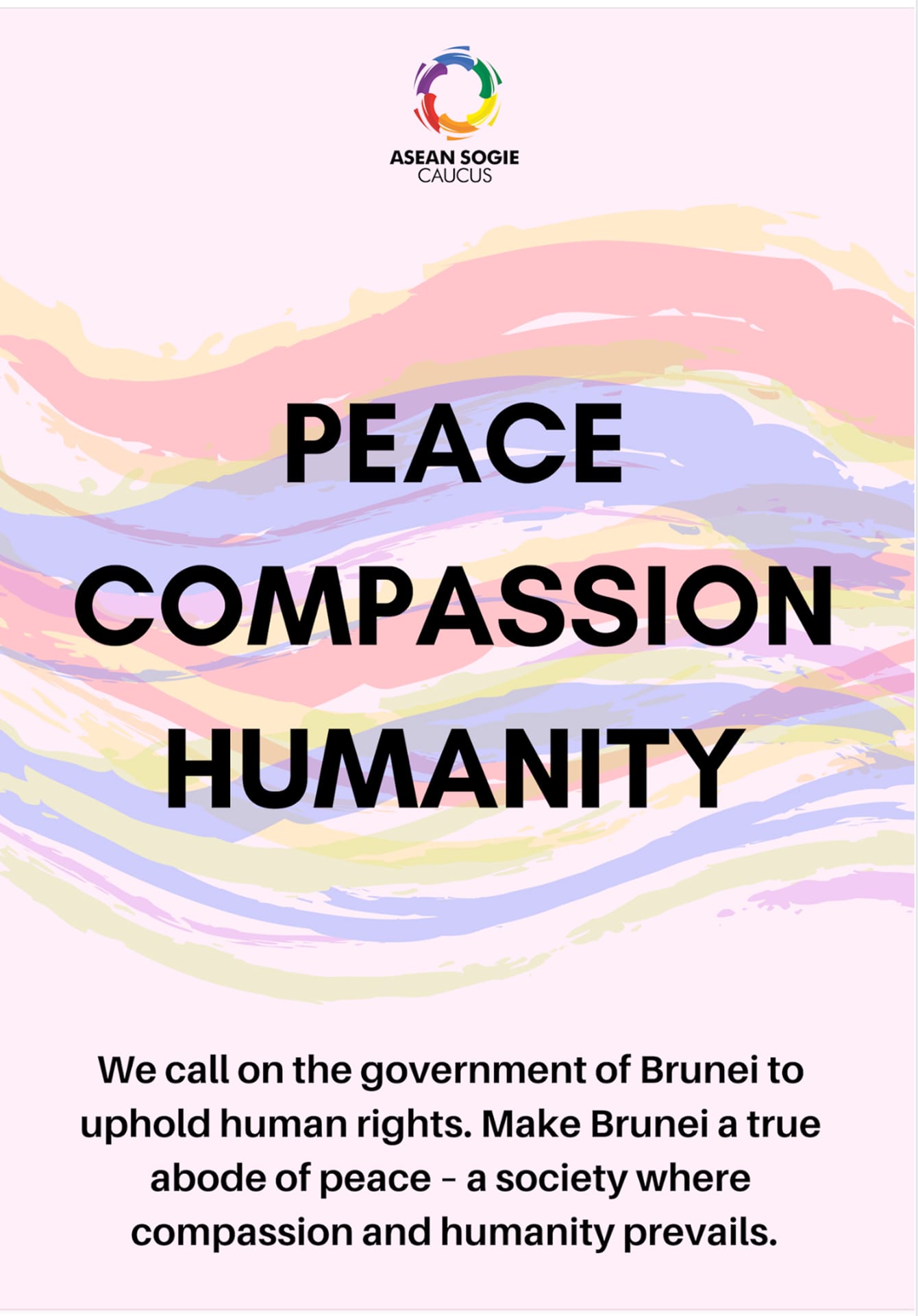 We call on the government of Brunei to uphold human rights. Make Brunei a true abode of peace – a society where compassion and humanity prevails.
The ASEAN SOGIE Caucus (ASC) strongly call on the government of Brunei to halt the full implementation of the Sharia Penal Code. ASC is concerned that the said law is contrary to international human rights standards that the country is bound to respect. We remind the government of Brunei of its commitments to uphold the right to life, freedom from torture, cruel, inhuman and degrading treatment and punishment, and non-discrimination as enshrined in both the Universal Declaration of Human Rights (UDHR) and the ASEAN Human Rights Declaration (AHRD).
The Sharia Penal Code, which was adopted in 2013, will essentially criminalize LGBTIQ persons. The said law penalizes consensual same-sex relations; those found guilty may face the severe punishments of whipping or death by stoning. In addition, the law restricts persons from fully realizing their gender expression. As the law says, "any man who dresses and poses as a woman or any woman who dresses or and poses as a man in any public place" may face the penalty of imprisonment. Moreover, the Shariah Penal Code imposes severe punishments towards those who commit adultery, who criticize the monarchy and those who religious beliefs contradicting the government's interpretation of religion.
While being set for full implementation on April 3, we are concerned that the Shariah Penal Code has already sent a chilling effect to LGBTIQ persons as it made them vulnerable to harassment, intimidation and surveillance by law enforcers.
By imposing severe penalties against LGBTIQ persons, women and other persons because of their identity and belief, Brunei is at risk of positioning itself in alignment with extremist organizations who are already a threat to peace in our region.
True to its name, the abode of peace, Brunei must be a society that recognizes difference and treat marginalized groups with respect. We appeal: govern the nation with compassion and humanity.
To the LGBTIQ persons in Brunei, we send our solidarity. Stay strong, have courage: compassion and justice will always prevail.