ASEAN SOGIE Caucus' Statement for ASEAN 50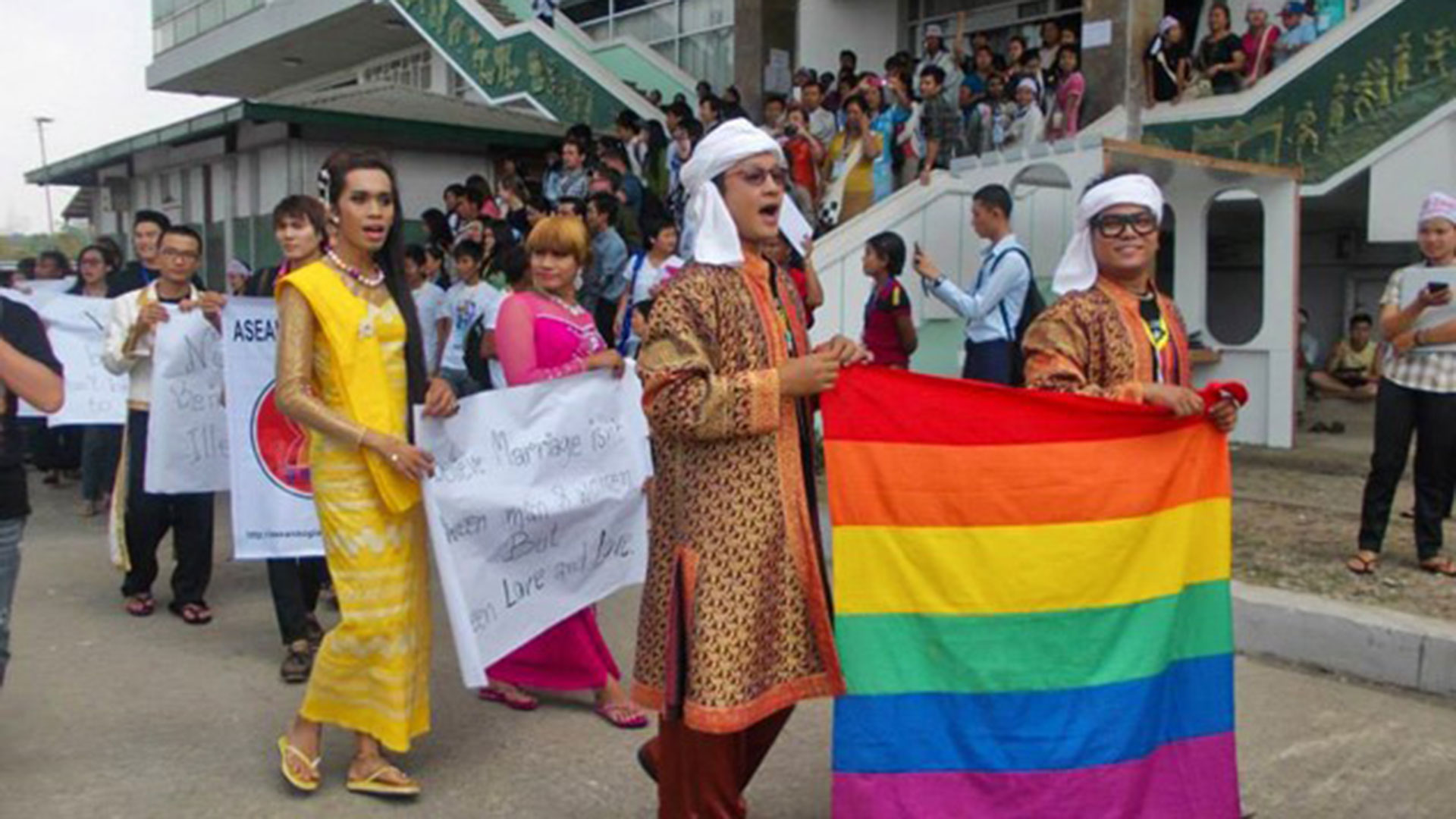 This year, 2017, marks a historic and remarkable year for the Association of Southeast Asian Nations (ASEAN) , as the association celebrates its 50th anniversary of its establishment. With Philippines having the honour as the chairperson in this remarkable year the chairpersonship is scheduled to kick off on January 15th in Davao. During Philippine President Rodrigo Duterte's speech in Laos, while accepting the chairmanship from Lao's government as the previous chairperson in 2016, he mentioned that theme of ASEAN 2017 being "Partnering for Change, Engaging the World". Some of the key priorities of ASEAN 2017's are people-oriented and people-centered initiatives, peace and stability, maritime security and cooperation, inclusive and innovative-led growth, ASEAN resiliency and ASEAN as model of regionalism.
Amidst this momentous celebration, however, we express our great concerns on the equitable enjoyment of human rights for marginalized and excluded groups, particularly the Lesbian, Gay, Bisexual, Transgender, Intersex, and Queer (LGBTIQ) community in Southeast Asia. Within 50 years of its establishment, ASEAN has failed to seriously address and include LGBTIQ people in the region in the development work it has done for the region, particularly in it exclusion to include sexual orientation, gender identity and expression, and sex characteristic (SOGIESC) in ASEAN Human Rights mechanisms, namely ASEAN Intergovernmental Commission on Human Rights (AICHR) and ASEAN Commission on the Rights of Women and Children (ACWC) .
The systemic and structural discrimination faced by LGBTIQ people within the region have devastating impact on the lives of people, which can be described as follows:
Continuous stigmatization of LGBTIQ people by the continuous negative portrayal of LGBTIQ in media , school curricula and policies, employment discrimination, family acceptance and the increasing influence of religious institutions in spreading bigoted and false information about LGBTIQ issues that leads to the continuous structural and systemic discrimination, bullying and harassment suffered by the members of the LGBTIQ community;

Criminalization of LGBTIQ people is continuously increasing. Homosexuality remains criminalized in Singapore, Malaysia, Myanmar and Brunei Darussalam, where the section 377 of Penal Code that criminalize carnal intercourse exists. In the first three, LGBTIQ persons can be imprisoned while in Brunei Darussalam LGBTIQ are threated with death penalty because of their sexual orientation, gender identity and expression (SOGIE). Threat to criminalize LGBTIQ community is increasing as well In Indonesia, where LGBTIQ in the country is under threat to be criminalized if Constitutional Courts decides to grant the petition submitted by religious extremist groups to extend the meaning of adultery and removing age barrier in the same-sex sexual conduct within the country's Penal Code;

The absence of protection in the form of anti discrimination law for LGBTIQ in national level law, bylaws and policies in all ASEAN country members Except for the Thailand's Gender Equality Act passed in 2015, which was designed to give protection for LGBTIQ persons and to impose penalties for discrimination based on sexual orientation and gender identity, there are no legal apparatuses to protect the LGBTIQ population in the region. This increases barriers to hold perpetrators accountable and to provide redress for the victims;

Shrinking civic space for LGBTIQ organizations and human rights defenders. The rise of religious extremist groups in ASEAN member states in carrying out violent actions against LGBTIQ persons and groups has resulted to the disruption of LGBTIQ events and repression of the work of LGBTIQ organizations. In this hostile environment, the law enforcement apparatuses and the government remain apathetic and absent;

LGBTIQ community remains pathologized in all country. While the World Health Organization has removed homosexuality, bisexuality and transgenderims as mental disorders, ASEAN member states have failed to implement parallel corrections in their government health ministries.
In its 50th Anniversary, we challenge ASEAN to seriously uphold human rights for all without discrimination on the basis of SOGIE. In doing so, we reiterate the following recommendation:
Ensure that domestic laws within the ASEAN member States uphold the principles of substantive equality and non-discrimination, and that these are effectively implemented to guarantee respect for human rights of LGBTIQ persons;

Repeal all law and policies that directly or indirectly criminalize LGBTQ persons

Strengthen protection mechanisms to address threats against marginalized groups' fundamental rights to freedom of speech, assembly and expression such as the rising religious extremism that directly threatens the lives of LGBTIQ persons;

Remove all social policies and programs that perpetuate social stigma against LGBTIQ persons, including outdated health policies that consider non-heteronormative and non-gender binary identities and expressions as mental illness;

Undertaking meaningful dialogue involving state and non-state actors both at the regional and domestic levels towards promoting positive social recognition of the rights and well-being of LGBTIQ persons.